April 28, 2019 11:00 AM EDT Hudson - Warren St.
---
---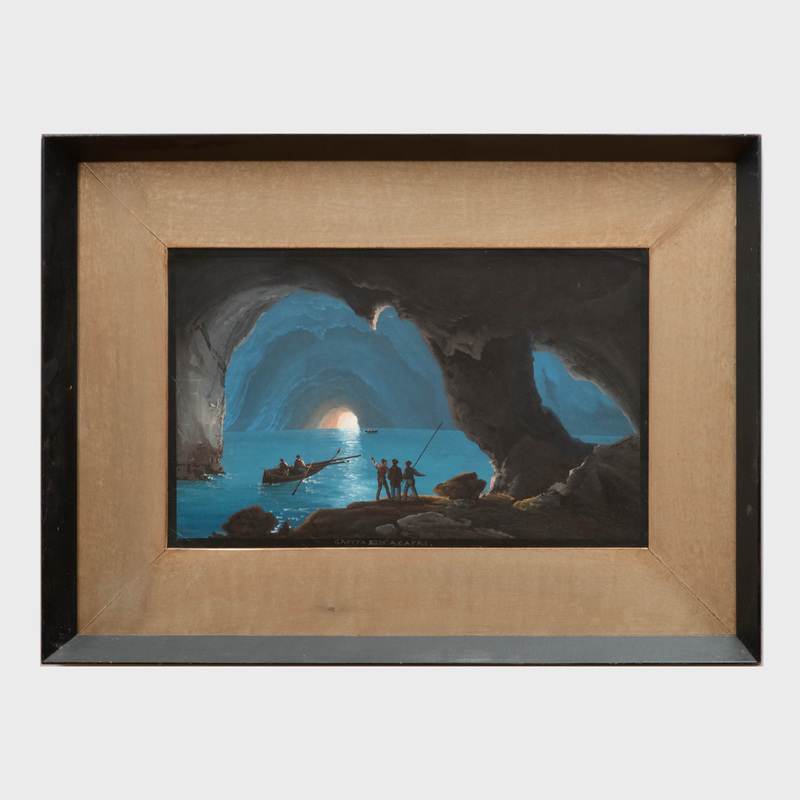 Neapolitan School: Gratta Blu, A Capri
Gouache on paper, unsigned, titled lower center.
10 1/2 x 16 1/4 in. (sheet), 17 1/2 x 23 1/4 in. (frame).
Condition:
A tear at the top sheet edge, backed with paper tape. Creasing and a few surface scuffs. Taped to the mat with paper tape along the reverse of the top sheet edge. Otherwise in good condition.
Estimate:
$800 - $1,200
Hammer Price
04/28/2019

    Page Load Executed
    Time Elapsed: 0.425 seconds