September 07, 2018 06:00 PM EDT Hudson - Warren St.
---
---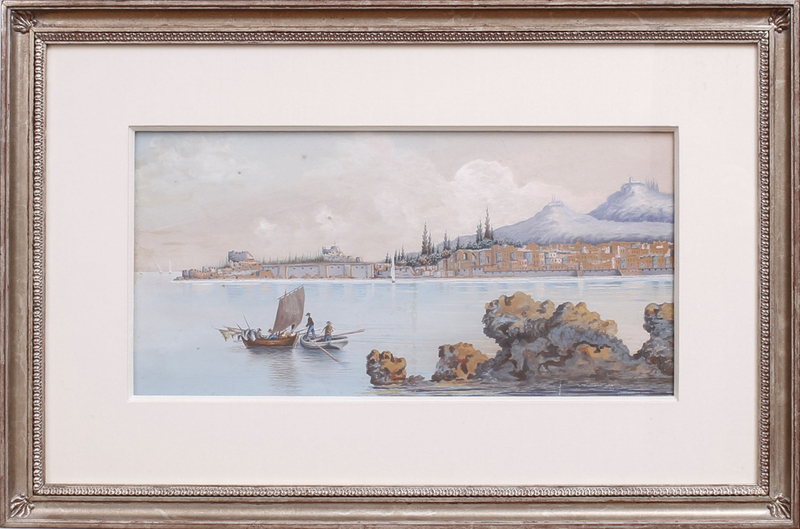 Italian School: Mountainous Landscape
Gouache on paper, unsigned. 7 x 14 1/2 in. (sight), 14 x 21 3/4 in. (frame).
Condition:
There is a vertical stain to the water in the center and a few scattered stains to the sky. Otherwise appears to be in good condition. Not examined out of frame.

    Page Load Executed
    Time Elapsed: 0.412 seconds