November 11, 2021 11:00 AM EST Hudson - Warren St.
---
---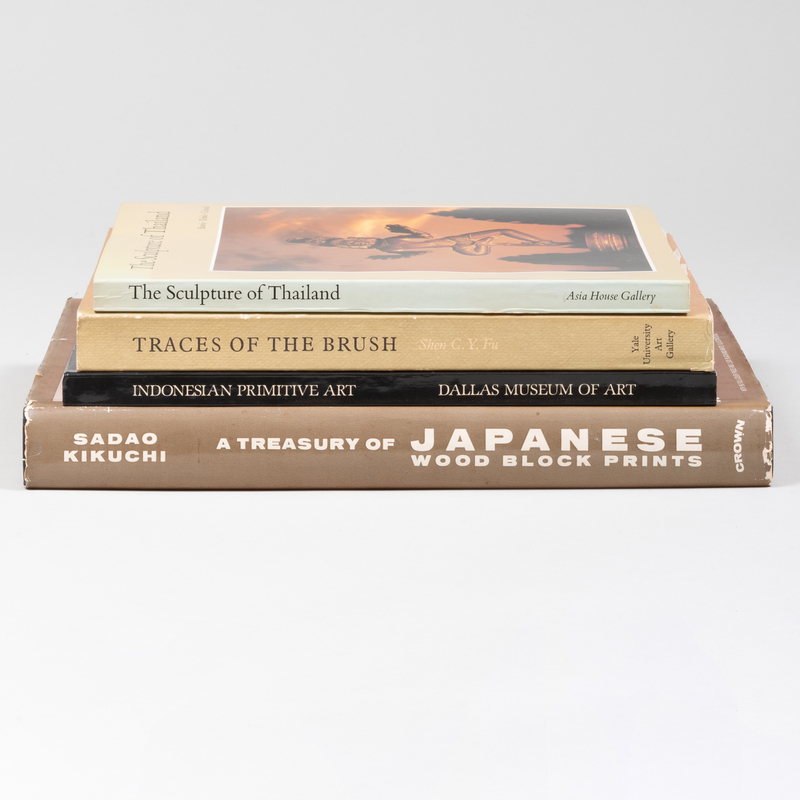 Group of Eleven Books and Catalogs Relating to Asian Art
Including:
Traces of the Brush, Yale University
Treasury of Japanese Prints, Sado Kikeoh
The Sculptures of Thailand, Asia House Inc.
Indonesian Primitive Art, Dallas Museum of Art
The largest 13 1/2 x 10 x 1 1/2 in.
Condition:
Various levels of ware. No further information is available for this lot.
Not withstanding this report or any discussion concerning condition of a lot, all lots are offered and sold "as is" in accordance with our conditions of sale.

    Page Load Executed
    Time Elapsed: 0.580 seconds