October 12, 2018 06:00 PM EDT Hudson - Warren St.
---
---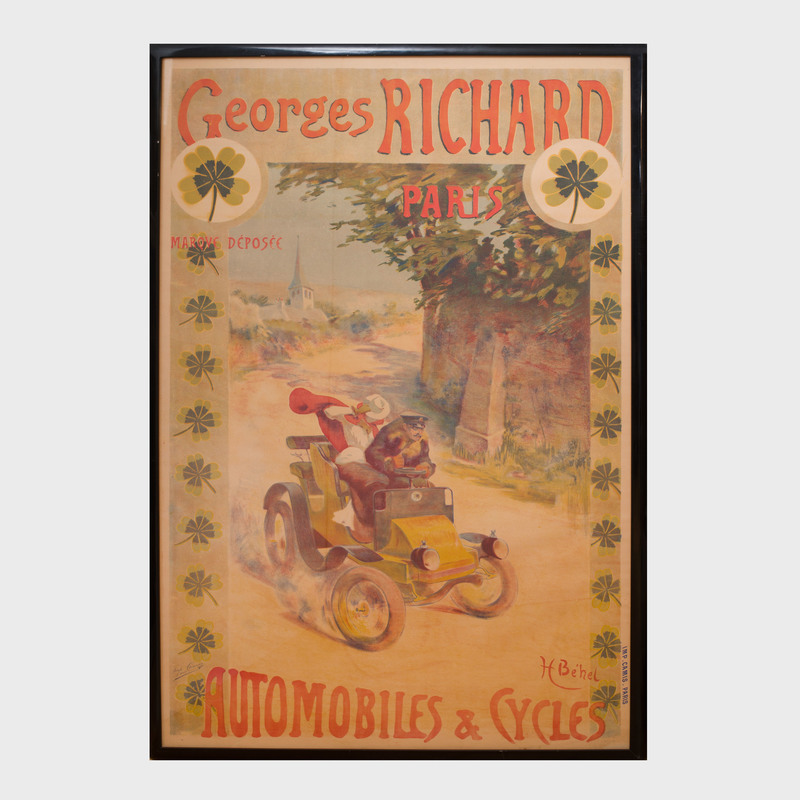 After Henri Behel : Georges Richard Automobiles and Cycles
Lithographic poster, c. 1900.
74 x 47 in. (sight), 79 x 52 in. (frame).
Condition:
The lower right corner with a made-up patch. Two holes at the right sheet edge. Pale staining. An area of creasing at top left. Not examined out of frame.
Estimate:
$800 - $1,000
Unsold

    Page Load Executed
    Time Elapsed: 0.427 seconds