September 28, 2018 06:00 PM EDT Hudson - Warren St.
---
---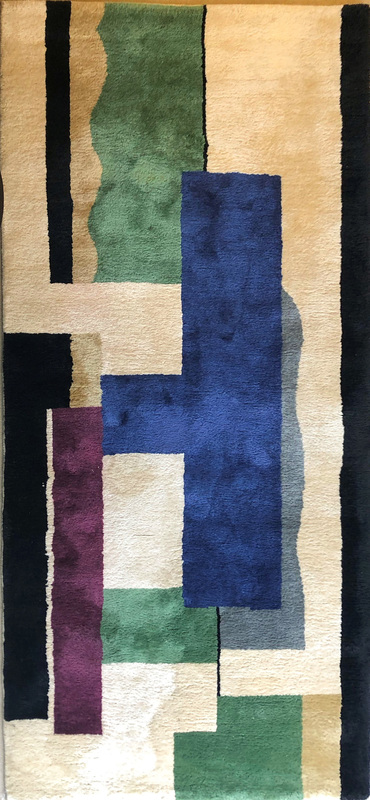 After Fernand Léger (1881-1955): Blanc
Hand-knotted wool tapestry, stitched 'Leger' in wool on the reverse.
104 x 52 in.
Note: Léger conceived the design for this tapestry c. 1927. Marie Cuttoli, of Maison Myrbor in Paris, produced Léger tapestries in collaboration with Lucie Weill Gallery c. 1960 in small editions of approximately 20. Cuttoli worked from artists' drawings to create hand-made tapestries based on maquettes by Léger, Picasso and Miró. An example of Blanc was included in the traveling exhibition hosted by Lucie Weill Gallery that showcased many of the tapestries and textiles in Cuttoli's collection. The exhibition traveled around the US and some of the editioned tapestries were sold to American collectors.
Condition:
In overall good condition.
Estimate:
$10,000 - $20,000
Property from a New York Collector
Hammer Price
09/28/2018

    Page Load Executed
    Time Elapsed: 0.389 seconds